Year 9 is an exciting year where students are able to cement the valuable organisation and study skills they have developed. It is also a time where friendships are expanded, and students are really expected to demonstrate maturity in the class room and playground. 
Many of these ideas come together during our Community Day. A professional presenter and musician joins us off site to reflect on relationships and self-awareness. It is an important step in the journey to adulthood and to being a really cohesive year group.
Year 9 can be a difficult time for many people. Consequently, as always, the focus will be on improving students' wellbeing. The Brainstorm Production this year, Flipside, will address issues related to mental health with a specific focus on cyber bullying and cyber safety.
Additionally, Year 9 will have the opportunity to be involved in the Smooth Sailing Project run via the Black Dog Institute.  This program provides information and activities to help students cope with worry, stress, and feelings of sadness. It will also feed information back to school to help us to know what areas of wellbeing we need to strengthen for individuals and the year group.
We will continue our participation in charity campaigns as a way of giving back to our community. We will also be preparing for the greater leadership challenged that lie ahead with Peer Support in Year 10.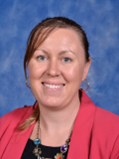 Mrs Tracey Evans 
Student Coordinator