Year 8 is in some ways a transition year, where the students know the routine of school, are familiar with the requirements of the site and the expectations of teachers. They have moved on from being the youngest students at St Paul's and their induction is complete.
At the core of the Well-Being at St Paul's College is the fostering of harmonious relationships between students, in a safe and supportive environment. When challenges arise, there is a network of support personnel who can be called on, including the Care Group teacher (with whom they meet every week in the Care period), the Student Coordinator for Year 8, the Pastoral Care Worker, and the school counsellors.  
A Community Reflection day is held each year, which challenges students to become more self-aware in their relationships with peers, family and the wider community. A Brainstorm drama production Cyberia is offered to students in Year 8 each year. This engaging production highlights the issues that can be involved in the inappropriate use of social media, relationship difficulties, and the withdrawal and social isolation that can sometimes be associated with gaming on-line.
Year 8 can be an exciting time for many students as they continue their rotation through the elective courses (Technics, Art, Music, Languages, Food Technology) before making their subject choices for Years 9 and 10. The Well-Being Program and personnel at St Paul's attempt to support students emotionally and spiritually in their academic journey.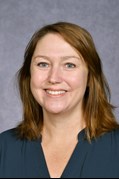 Ms Kerrie-Lee Guest 
Leader of Wellbeing and Engagement